Method 1 – Direct to Garment Printing
We use very latest technology for Direct to Garment Printing. This printing (DTG) is a process of printing on textiles using specialised aqueous inkjet technology. This method is very popular and prints high quality images onto T-shirts/sweatshirts/hoodies including photographs and illustrations.
The garment must be at least 65% cotton or above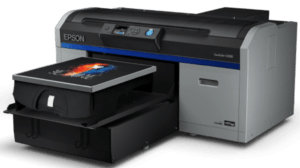 Method 2 – Sublimation Printing
This kind of transfer printing is different from the rest because it works with a special kind of ink that turns into gas whenever it's heated. It is quite unique because the gas joins the polyester, becoming part of the material instead of just attaching to it.
We use this printing method on 65% or above polyester and the garment has to be 100 % white or light colour garment.
Method 3 – Vinyl Printing
This printing is a method of heat transferring onto T-shirts and clothing. It is most commonly used for printing the numbers, names, and logos mainly onto sports T-shirts.
We hold number of different colours and can print on to your garments as per your wish.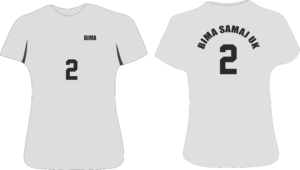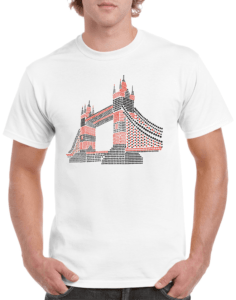 Method 4 – Laser Transfer Printing
A desktop Laser printing solution allows you to print any colour including white and is the perfect affordable method for garment decoration. The printing method offers durable 'screen print quality' transfers without hassle or large set-up costs.